I started a painting today. Not much. Mostly just laying in some paint for the background. But I have the picture in my mind. It's already complete, with shadows, highlights, and a message.
Like the story of our lives—or any story, really—we must begin somewhere. Lay the foundation.
So far, in studying the Plot Skeleton, we've talked about story versus plot. Our hidden, inner needs versus our obvious needs and the path we take to accomplish our goals. We've talked about beginning with a hook to entice an audience.
Today we will talk about beginning with the main character's ordinary world. Act One revolves around introducing the character's normal, everyday world, just as it is.
Why is it crucial that we know the character intimately before the real story begins? Why spend 1/4th of the book on this?
Think about it. Do you really care if your neighbor's mailman's best friend's dog has fleas? Not likely.
But what if your 4 year-old granddaughter is terrified of the dark and suffers from nightmares unless her puppy sleeps on the floor beside her bed? And what if her mom is going to get rid of the puppy because it has fleas? Now you care, right?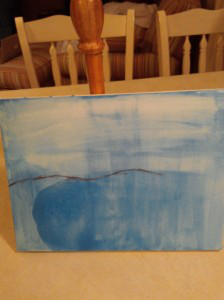 So what's the diff? This is your granddaughter we are talking about!
When we write our stories, we want our readers to care deeply for the main character. So much so that, regardless of flaws and setbacks, the readers will cheer the character on toward her goal as she faces challenges and overwhelming obstacles throughout the story.
How can we apply this step on the Plot Skeleton to our daily lives?
Let me share a personal experience. A little over five years ago, I lost my husband and best friend to cancer. I'm not going to lie. I still yearn for life to return to what I once knew. Of course, I know that's not possible. But I liked it better. I felt secure and loved—like I belonged.
Today, I feel like an outsider looking in on the life I'm living. I remember the person I used to be and I long to be her again, but I'm afraid to go there. Too many memories. Not enough balance, yet, between bitter and sweet.
I've recently begun attending a new church. Thought maybe it would be easier to get involved where there weren't so many reminders of the old life. But I'm struggling like ever to know and be known. To feel like one of the crowd. One of the family. I'm sure most of the cause lies in my insecurity and fear of truly opening my heart again. But the same walls I've built to keep others out have locked me in. Alone. Hurting. Longing for someone's arms to hold me. For someone to know the struggle I'm walking through. Someone to kneel in prayer with me, to reach out to God.
As I think this through, I realize how much I need to stop hiding in my shell and purpose to come out and get to know others in my new family of God. For there are so many others who are walking alone. Longing to know and be known.
Ordinary world. Occupations, church fellowships, neighborhood chats, family gatherings. Before we can pour Christ's love into anyone's life, we must get to know them. Let them know we understand and care.
Someone once said, "They don't care what you know until they know that you care."
Let's get out there and take time to get to know someone's ordinary world. Ask God to lead us to the hurting. Risk opening our hearts, not to be ministered to, but to minister to others.
As I am preaching to myself, I heartily say, "Amen and amen."