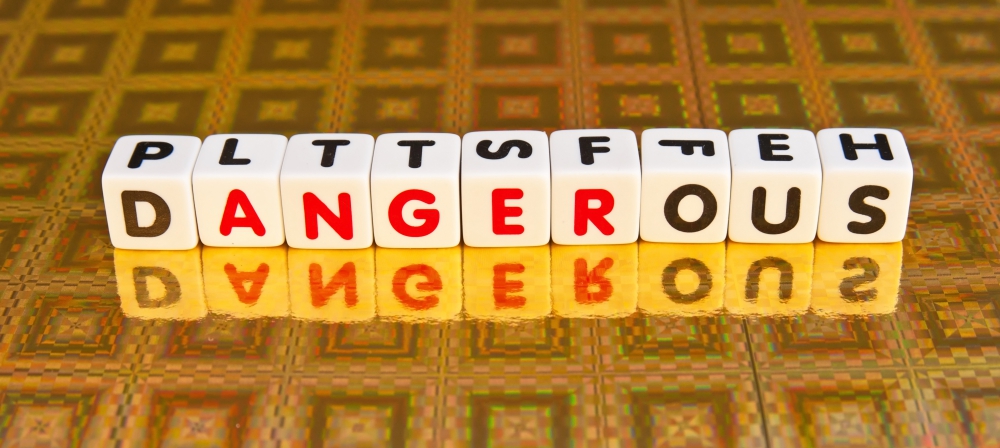 2:45 pm. Middle School Resource Room. Thirteen-year-old Shelah Townsend enters the classroom and dumps her books onto a desk with a thud. "Stupid school," she mutters.
No one responds. Teachers and students, alike, have learned to give Shelah plenty of space in times like these.
I return to the small group of students working together on Algebra problems and check their progress. They're fine, so I step over to Shelah's desk.
"You okay, Shelah?"
She knocks her books off the desk and looks me straight in the eyes. "What's it look like?"
"Like you're pretty angry." I set a sheet of paper before her and a pen. "Tell me what's going on."
There are times when she will actually write her thoughts. But not today. When I check on her a few minutes later, she's not only ripped up the paper, but she has scratched ink marks all over the desk top.
"Why did you do that?" I ask.
She laughs and scribbles some more. "Because I can."
Ever have a day like that? When you're so angry you want to destroy something. Break a window. Throw a chair across the room. Scribble on a piece of furniture.
I continue to ask God why I go through days of depression when I'm terrified to face the real world. I've tried, but I can't find a pattern or a trigger that precedes these days. They just seem to show up and take over my life.
Recently, God reminded me of Shelah. Why did she behave the way she did? Because she could. The young girl had been taken from an abusive home and shifted from one foster family to another for several months. Each move meant a new school. New rules. New discipline policies. Because I can became Shelah's means of fighting for some sort of control over her life.
As I thought about Shelah, I wondered if the dark days in my life might have a similar source. Am I subconsciously looking for a means of expressing myself when I don't like what life currently has to offer? Or really … what God has to offer?
You see, my depression started years ago, and I believe I can pinpoint the traumatic events that brought the condition on. Events I couldn't control. Events that controlled me. Events that bred disappointment, frustration, and anger within me. Feelings I didn't deal with. Pain I shoved deep down in my soul because I didn't know what else to do with it.
So now, when some trigger I've yet to recognize sets the sad moods into motion, I escape. I sleep. Why? Because I can. Because sleep feels good, and I have the power to choose that for myself. No one can stop me.
But God has spoken to my heart. Sure, I can choose to sleep and avoid the world. Push the pain away. Ignore the issues.
Or I can choose to rise above it, with God's grace, power, and strength.
Am I saying that depressive episodes are a choice? Absolutely not.
The choice lies in how I decide to respond to the episodes.
And that's the simplicity of it. I don't have a list of things God has shown me to do to relieve or do away with depression. At this point, He just wants me to recognize that there are other options. Other ways I can respond. So I'm listening. Because I really want to beat this thing, and I know I can't do it on my own. I've tried.
The one area in which God has specifically given me an idea is in the amount of time I give myself to sleep when depression hits. I set the alarm for an hour when I lie down. And I predetermine exactly what I'm going to do when the alarm rings. Something different than my regular routine. Play the piano. Paint. Clean a closet. Go for a drive.
It's beginning to work, my friends. When the alarm clock rings, I wake with a smile, thinking, "I'm going to get up and enjoy life … because I can.