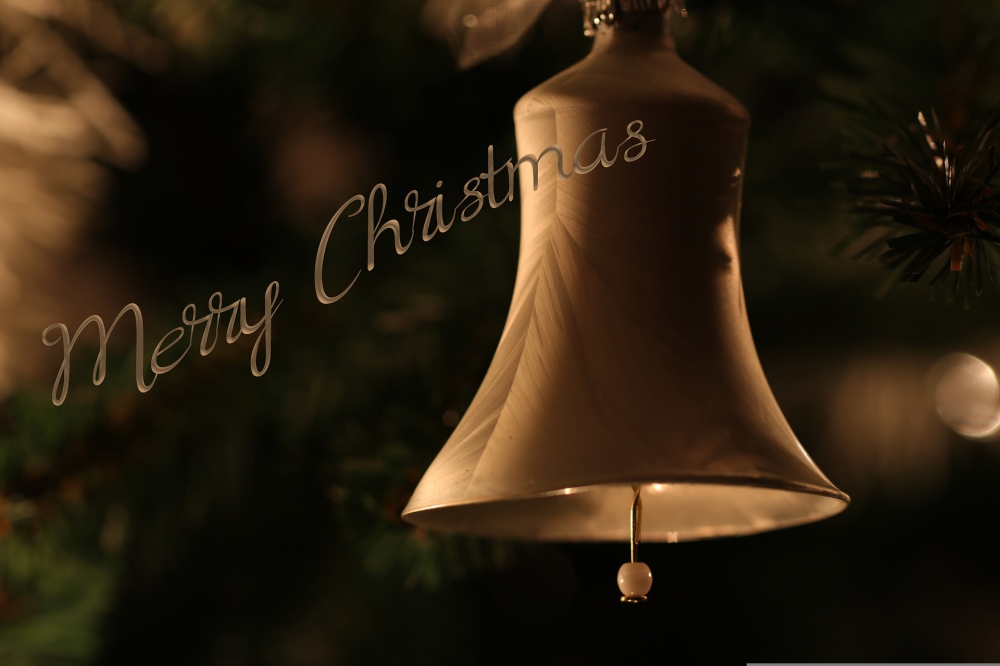 Based on a poem written in 1863 by Henry Wadsworth Longfellow, this Christmas carol practically writes its own devotion. The lyrics apply perfectly today. Meditate on the words of the verses one, three, and four.
I heard the bells on Christmas Day—their old familiar carols play, and wild and sweet the words repeat of peace on earth, good will to men.
And in despair I bowed my head: "There is no peace on earth," I said, "For hate is strong and mocks the song of peace on earth, good will to men."
Then pealed the bells more loud and deep: "God is not dead, nor doth He sleep; the wrong shall fail, the right prevail, with peace on earth, good will to men."
Praise God! He is not dead! He is still unshakeable, unstoppable, and unchangeable.
John 16:33 says, "I have told you these things that you may have peace. In this world you have troubles. But take heart! I have overcome the world."
So how can we find that peace in our lives? Philippians 4:4-7 shows us exactly that.
"The Lord is near. Do not be anxious about anything, but in every situation, by prayer and petition, with thanksgiving, present your requests to God. And the peace of God, which transcends all understanding, will guard your hearts and your minds in Christ Jesus."
Peace on earth … not as the world give peace … but perfect peace found only in God.