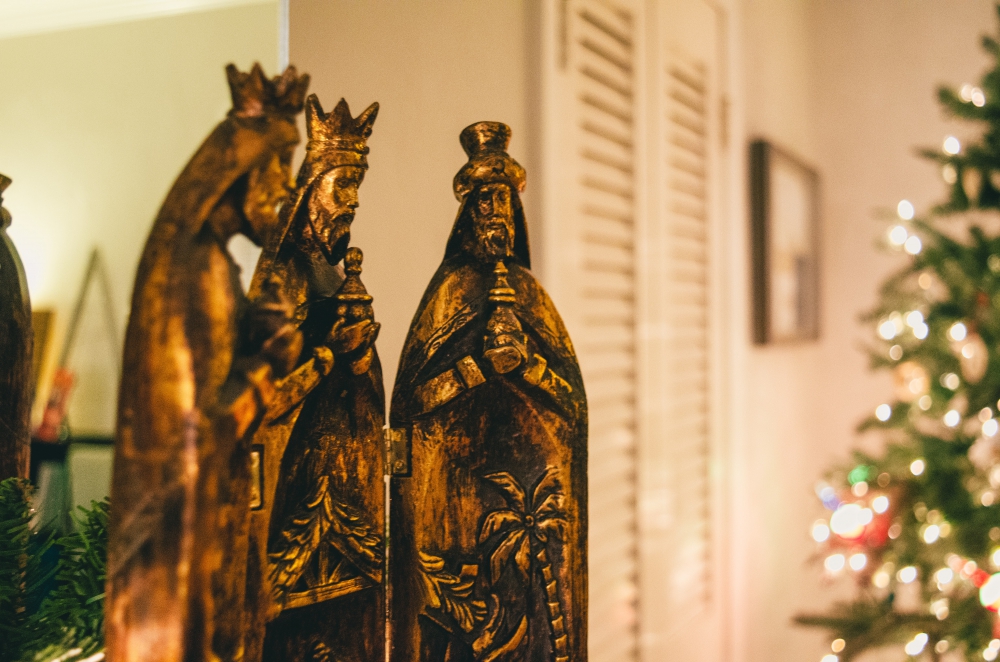 Three kings; three gifts: gold, frankincense, and myrrh. Scholars suggest the gifts may have been symbolic of Christ's life. Of course, the Bible doesn't verify this or even document exactly how many kings (or wise men/magi) visited Jesus in Bethlehem.
The symbolic ideas do correspond well with the person of Christ, however.
As a precious metal, the gold might have symbolized Christ's Kingship and royalty.
The frankincense, used as perfume or incense to be burned, might have represented Christ's Deity, or Priesthood.
And the myrrh, used for anointing or for embalming the dead, may have pointed to Christ's prophetic death.
We may not be able to confirm the validity of these ideas, but we can allow the symbolism to remind us of Who Christ is and what He brought to our world.
KINGSHIP. In Matthew 2:2, Magi asked, "Where is the One who has been born King of the Jews? We saw His star when it rose and have come to worship Him."
DEITY/PRIESTHOOD. Because Christ is our High Priest, seated in heaven with God the Father, we can "approach the throne of God with grace and confidence, so that we may receive mercy and find grace to help us in our time of need" (Hebrews 4:16).
SAVIOR. "Christ Jesus came into the world to save sinners" (1 Timothy 1:15).
Gold, frankincense, and myrrh—man's gifts to Christ.
Joint heirship with Christ, fellowship with the Father, and salvation from sin—Christ's gifts to man.