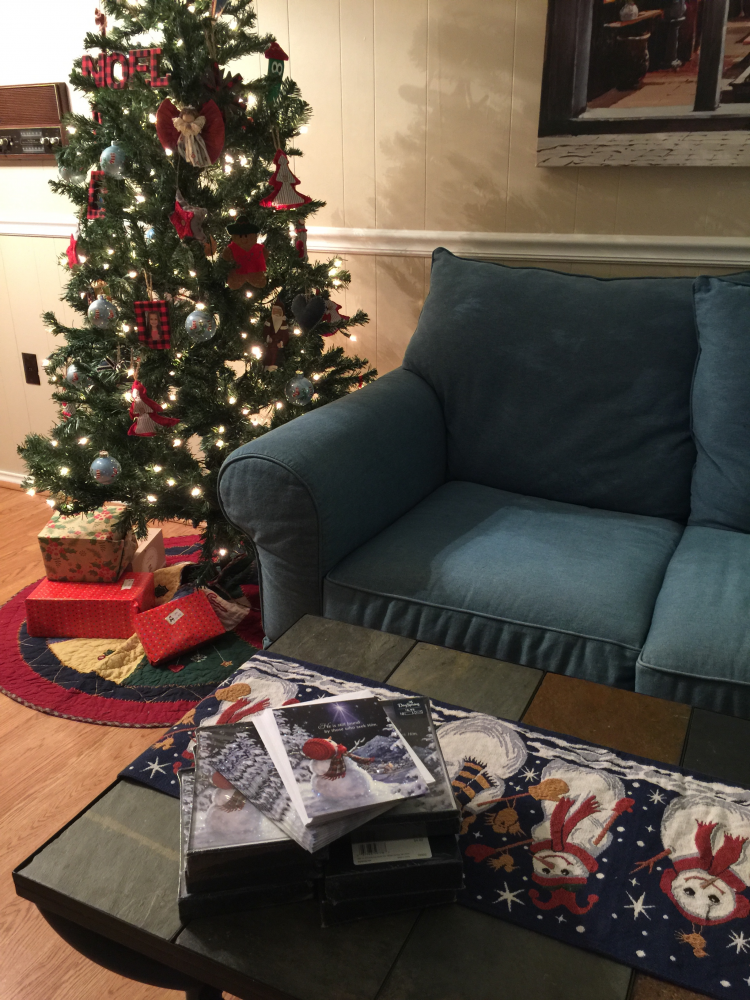 Christmas is a time to reconnect with family and friends, and some of us do this with an annual "Christmas letter."
We share interesting (and otherwise-ha!) tidbits about the year. And many times, we encourage one another to put Christ first in our Christmas celebrations.
Tonight, I wrote my letter, but couldn't find the cards I bought weeks ago. I found several other items I'd been looking for, but no cards. As I printed my letter, though, I thought of one more place to look And there were my cards!
The message reads, "He is still found by those who seek Him."
How appropriate for tonight. I thought about Proverbs 2:4-5: "If you look for [wisdom] as for silver and search for it as for hidden treasure, then you will understand the fear of the Lord and find the knowledge of God."
I spent a lot of time searching for those crazy cards. How long has it been since we've spent that kind of time seeking God's face and wisdom? Determined to keep looking—seeking—until we hear His still, small voice. Until we know we stand in the very presence of God.
The Christmas season is a busy time of year for us all. Lists of tasks to complete, places to go, details to remember. But, rather than letting it all add pressure to our lives, let's reflect on Matthew 6:33-34: "But seek first His kingdom and His righteousness, and all these things will be given to you as well. Therefore do not worry about tomorrow, for tomorrow will worry about itself. Each day has enough trouble of its own."
All that really matters is that we keep Christ at the center of Christmas … now and all year long! Jesus is calling, "Come near to Me, and I will come near to You" (James 4:8).
I wish you a merry CHRISTmas!