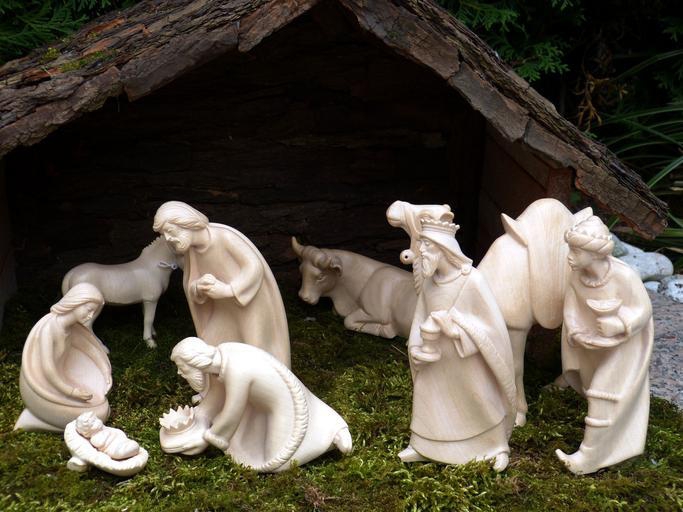 "O Holy Night—the stars are brightly shining;
It is the night of our Savior's birth."
As I listened to the lyrics of this song, it occurred to me that in order for the people of Bethlehem to witness the brilliant Christ star and the multitudes of worshipping angels, they had to lift their eyes. They had to look beyond the mundane and the impossible to view the miraculous.
The word holy means sacred, or set apart. And when I think about night, I think about rest. The dark, quiet hours of night provide the perfect time for renewal and restoration.
If we couple those thoughts, we might loosely define "O Holy Night" as a "sacred night set apart for restoration and renewal."
While you won't find this definition in a dictionary, it does depict the night Christ was born quite nicely.
That sacred night, still very relevant for us today. For Christ's birth, followed by His death and resurrection, provided the only means of restoration and renewal for our souls. The only true path from the earthly to the heavenly. From sin to salvation.
And all He asks is that we lift our eyes to the cross. Leave the mundane and impossible behind as we reach out and invite the miraculous Savior into our hearts and lives. Trade our earthly burdens for heavenly blessings; our sins for salvation.
"For God so loved the world that He gave us His only begotten Son, that whosoever believeth in Him might not perish but have everlasting life" (John 3:16).
"O night divine, when Christ was born."