This afternoon I spent the better part of an hour brainstorming with four wonderful servers at IHOP about my new middle-school chapter book. These ladies shared experiences and ideas and are excited about being a part of the upcoming book.
But as I talked to the girls, all in their early 20s, I felt sad. Several of them have already had babies or miscarriages, though none of them are married. One young lady looks so down every time she works. I asked her today what makes her happy. She said her boyfriend and alcohol. She has a rough home life and not much hope for the future.
As we talked about the book, an idea sprouted in my mind. I want to write some sort of book for these young girls. Fiction. A character, like them, who finds peace and joy at the end of a painful journey. Happiness in Jesus. This is what I want for these sweet young ladies. It's just an idea at this point, but the Holy Spirit will grow it with time. I'd love for your prayers for this project. And if you have any ideas, please email me to let me know. What a joy it is to be used by God to minister through the written word.
And now … here's the first chapter I wrote after our brainstorming session. Enjoy.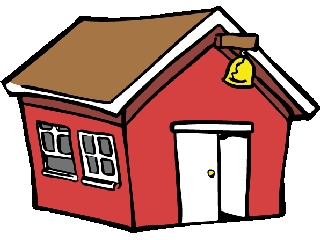 Chapter One (Rough Draft)
Penelope plopped her lunch tray down, eased her long legs over the bench, and slid to a seat beside her best friend. "Cheeseburger and fries, again? Didn't we just have these three days ago?"
Kennedy grinned. "Better than their mushy meatloaf and creamed corn."
"I guess." Penelope spread ketchup on her burger and replaced the bun. "Can you hand me the salt, Ken?"
Kennedy scrunched her nose so high she looked like she was literally in pain. "Uh, how about no?"
Penelope laughed. "Whatever. You're weird."
"This seat saved for me?" Gryphon Van Horton set down his tray and sat across from the girls. "Like we don't all know that Kennedy is weird? What else is new?"
Penelope's tongue went dry as she tried to think of something funny to say. She crossed her ankles and squeezed her knees together so tightly she almost winced. Why did Gryphon have this effect on her? Just last year the thought of one of the fourth-grade boys showing her special attention totally grossed her out. Of course, that might have had something to do with P.E. being the first class of the day and the boys stinking like wet dogs the rest of the day. And the chocolate pudding that stuck to their braces after lunch. Oooh. Just the thought . . .
"Did you hear we're getting a new P.E. coach?" Kennedy asked. "Coach Lopez flew back to Puerto Rico over the weekend. Her parents were in an accident on Friday. She quit and is going to stay there to care for them."
"That stinks," Gryphon said. He smiled at Penelope and stole the dill pickles off her tray. "Wonder how long it will take the athletic department to replace her. Just when you guys had a real shot at beating some of the big city schools in the tourneys."
Gryphon had just gotten the words out of his mouth when the principal stepped up to the table. He reached over Gryphon's shoulder for the salt shaker. "Mind if I borrow this? The one at our end of the table is clogged."
"No problem," Gryphon said. "Just sprinkle a little on my fries before you take it away, if you don't mind."
Kennedy's eyeballs bulged, and her bushy eyebrows formed an awkward V-shape in the middle of her forehead like a vulture ready to make a crash landing. She quickly recovered, though. "Uh, sir?" she stammered.
"Yes?" Mr. Picard turned his attention to Kennedy as he shook salt lightly over Gryphon's fries. For a nano-second, that is.
Because then the lid fell off the shaker directly into Gryphon's pile of fries, and Gryphon hollered and jumped and bumped Mr. Picard's arm just enough that Mr. Picard finished emptying the contents of the salt shaker straight into Gryphon's long, mousy-brown hair.
At that point, Gryphon reacted in what seemed like slow-motion. Like a drama-king on stage for America's Got Talent, he made a big show of unfolding himself from the table and bench without tilting his head one iota. As other students cheered and pounded the tables, Gryphon shuffled cautiously over to a trash can and vigorously shook the seasoning from his scalp.
All this time, Mr. Picard stood like the statue of James Madison that resided to the left of the flagpole in front of school. Like the man was seriously in shock or something. Other than tiny little veins bulging on his neck like grub worms squirming just beneath his epidermis, he did not move a muscle until Gryphon returned to the table.
And then Gryphon did the coolest thing. The cafeteria had gone completely quiet. "Mr. Picard," Gryphon said, "I am so sorry about what just happened." Gryphon turned away from the principal and winked at Penelope and Kennedy. "Did you girls see who was sitting here before you? 'Cause you hadn't used the salt yet, had you?"
The girls shook their heads.
Mr. Picard cleared his throat. "Well, I will find out who unscrewed that lid. We do not tolerate such foolishness at Madison Middle School. Not as long as I'm in charge." He marched to the front of the still-silent cafeteria and addressed the students. "Anyone who saw anything needs to report to my office immediately. I will get to the bottom of this."