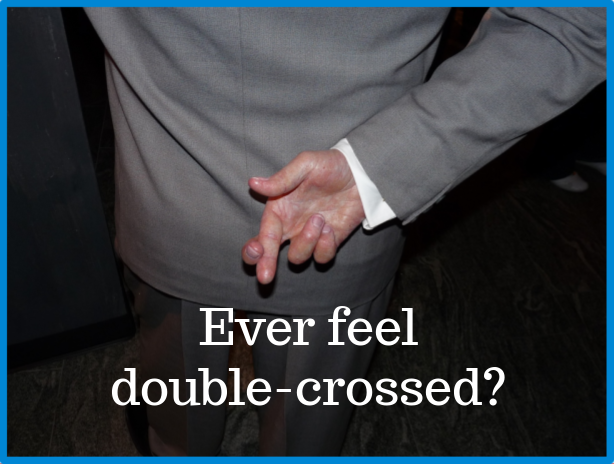 The Bible is full of examples where bad things happen to good people. Genesis 31 tells us the story of Jacob and how he was mistreated by his uncle Laban.
As I read Genesis 31:2 (And Jacob saw the countenance of Laban, and indeed it was not favorable toward him as before), I asked myself at what point Laban's feelings toward Jacob changed. When Laban first met Jacob in Genesis 29, he embraced him and was glad to have him. Jacob must have gone out of his way to serve his uncle, because at one point, Laban pointed out that Jacob didn't need to serve him for nothing just because he was a relative. Still seems like a favorable relationship.
When Jacob offers to work seven years for Rachel's hand in marriage, Laban said, "It is better that I give her to you than that I should give her to another man. Stay with me" (Genesis 29:19).
It appears that Laban liked the idea, but I wonder if this is the point where Laban realized he could use Jacob to his own benefit. Is this when the relationship began to grow muddy on Laban's part?
Later, when Laban secretly gives Leah to Jacob in marriage instead of Rachel, he claims he is following the custom of his land that required a father give the hand of the firstborn before the hand of the younger.
Laban saw a chance to marry off his daughter Leah, who suffered with some issue with her eyes, and pounced on the opportunity.
My question is: Why didn't someone tell Jacob about this custom when he made the offer or during the seven years following? Wouldn't the sons and servants have all known about it? Even Leah and Rachel must have known. How and why did they keep Jacob in the dark for seven years?
In Laban, I think we see a man who is happy as long as he is in control and one who will do anything he needs to do for the betterment of himself.
Jacob tried to play fair. He willingly served a second seven years for Rachel and six more for a flock. He earned what he owned.
Yet, when Jacob left, Laban chased after him and claimed, "These daughters are my daughters, and these children are my children, and this flock is my flock; all that you see is mine" (Genesis 31:48).
How could Laban even say that? How unfair!
Such is life, right? How many times have we trusted someone to treat us fairly, only to be betrayed or disrespected? Greed and jealousy cause strife that divides the good from the ugly. And we are often left scarred and maybe even fearful of ever trusting again.
But God . . . I love Genesis 31:12 when God assured Jacob, saying,: "I have seen all that Laban is doing to you."
Thankfully, God had His eyes on Jacob and blessed him despite Laban's evil ways.
God has His eyes on us, too.
2 Chronicles 16:9 promises us that "The eyes of the Lord range throughout the earth to strengthen those whose hearts are fully committed to him."
How wonderful is that! God has our back ... and more! Psalm 139:5 says God hems us in behind and before and lays His hand upon us.
Bad things may happen, but we are never alone—no, never alone.