Sleeping Near the Ark

Do you want to write with a fresh vision?

We want to write.
We need to write.
But we don't write. Instead, we push writing to the bottom of our to-do-list.
Why is that?
Have we lost our passion and vision concerning the message God has given us to write?
We've all experienced this season of dryness at some point, so don't beat yourself up if you are there. That's not the purpose of this book.
Rather, you are invited to join us as we draw close to God for a time of refreshment and renewal. To spend time in His presence, communicate intimately with the Holy Spirit, and then, to return to our writing with fresh insight and vision from the very mind of Christ.
As a young child, Samuel served the Lord in the Temple. One night, as he slept near the Ark of the Covenant—a symbol of God's presence—Samuel heard the Lord's voice. He responded, "Speak Lord, for your servant is listening." And on that day, God gave Samuel his first message to deliver.
God has a message for us to deliver, too. Will we recognize his voice?
In Jeremiah 33:3, God says, "Call to Me, and I will answer you and show you great and mighty things, which you do not know." As we respond to His call and God rekindles the fire within us, the Holy Spirit will inspire and enable us to write about these great and mighty things.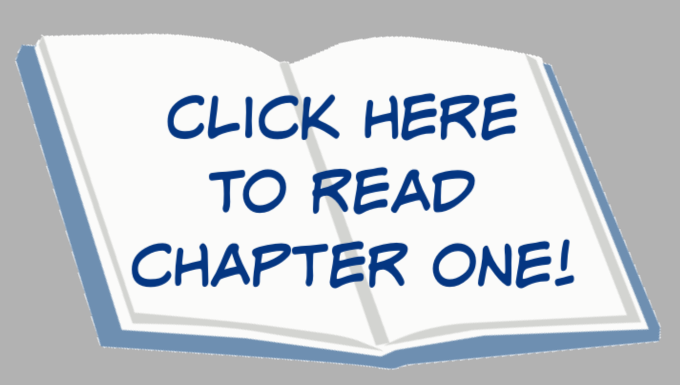 REVIEWS:
"Every Christian writer needs encouragement and affirmation. Even when we know we're called to write, one simple "no" from a publisher can plunge us into doubt. Writers, take heart. Michael Gantt and Barb Haley offer each of us a "fresh vision" of our divine calling to bring hope and healing to others through our written words. Read this once, then wait and read it again when you find discouragement peering over your shoulder."
—Nick Harrison, author of Magnificent Prayer,
Power in the Promises, and One-Minute
Prayers for Those with Cancer.
"Vitally important for any Christian author. As I read, I heard myself whispering again and again, 'Yes . . . yes . . . yes!'"
—Bill Myers, Best Selling Author, Eli
so much more!
"Sleeping Near the Ark—Writing with a Fresh Vision is an encouraging and helpful short book to empower your writing through biblical insights. I recommend Sleeping Near the Ark—Writing with a Fresh Vision.
—Ted Baehr, Media Critic, Chairman
of the Christian Film and Television
Commission, and publisher and
Editor-in-Chief of "Movieguide."
"As Christian authors, we are pilgrims and strangers in the Land of Writing. We are different than "normal" writers, and if we are not . . . we need to sleep closer to the ark of the covenant—God's truths—as Samuel did. This book addresses questions that occasionally plague us when we feel inadequate or frustrated. Does it answer those questions? In my case, after one reading I highlighted seven separate and valuable points that "speak" to me! And I will find more wisdom when I go back again!"
—Rick Marschall, Author of 74 books with
a colorful career as an editor, speaker,
newspaperman, cartoonist, & blogger.
"Picture this: God is really calling you to write for him! Barbara and Michael not only help you capture this vision of God's purpose for your life, they show you how to allow God to empower your writing by drawing you even nearer to his presence. Sleeping Near the Ark—Writing with a Fresh Vision is a must read for any serious, budding or future author."
—Linda Evans Shepherd, author of
When You Don't Know What to Pray
and When You Need to Move a Mountain!
"Christ calls us to draw attention to him rather than to ourselves. To do that consistently, year in and year out, we must remain close to his side. That takes fresh vision. God's vision is our source and weaves its way through whatever project God has given us. As writers and speakers, it's easy to get bogged down with distractions and forget that we have a holy message. Whatever our format—a humorous story, a song, a nonfiction book, or a romance novel—there is power to be found. But it's only found by staying close to Christ. Sleeping Near the Ark will renew your call, revive your commitment, and realign your spirit with the only true God, so that your vision can remain ever fresh and powerful as you deliver his message to your generation."
—Patricia Durgin, Host of Marketers on a
Mission, the only weekday
FB Live program by and for
Christian writers and speakers
"For anyone seeking encouragement in their calling to Christian writing, Gantt and Haley offer a down-to-earth and encouraging expression of aligning with God's purpose and creating by his inspiration."

—Peter Lundell, Pastor,Teacher,
Writer, and Life Coach
How does a writer deal with doubts and writer's block?
Michael Gantt and Barbara Haley contend, it's by sleeping near the ark.
Sleeping Near the Ark is a delightful gem, shining light from all angles on how a writer can reflect God's heart to readers. The premise of the book is from 1 Samuel, where the boy received his calling from God. The Ark of the Covenant represents Jesus, the presence of God among us. And, the call of the book is, Lord, let me sleep near Jesus, "so close to the presence of God that it rubs off on everything I write."

The authors pose purposes for writing, with the ultimate goal for writers being "to encourage, to inspire, to challenge, and to heal."
Get a copy of this book for the writers in your life, but especially for yourself. Writer or not, we all need the inspiration of God at work in our lives, and this treasure guides through positioning ourselves to hear from God, to pondering in focused ways the things He is speaking to us. This is one book you'll want to glean from, again and again.
—Sally Ferguson
Buy From: Amazon